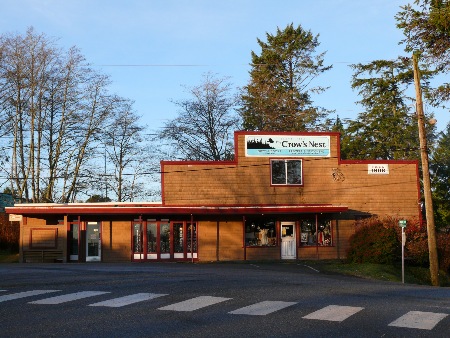 Built in 1908, this frontier building operated continuously as a general store until 1988.

Today this historic building is Ucluelet's largest gift store selling crafts. shirts and jackets, souvenirs, jewellery, gifts, office supplies and stationery as well as fax, scan, copy and printing services.

Original shelving and oiled fir floors are just part of the atmosphere of this beautiful landmark building.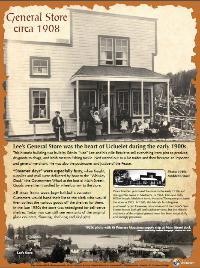 The Ucluelet Historical Society's exhibit presents the history of The Crow's Nest building.

Click on the Image to the right to view Full Screen

Click here to watch store video

Photo Gallery

You will find the Crow's Nest at the foot of Main Street across from the main government wharf, Whiskey Landing and the Ucluelet Aquarium (see map below).

Phone: 250-726-4214
Fax: 250-726-7303
Email: mail@crowsnestucluelet.com
Find us on Facebook & Twitter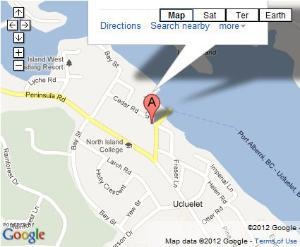 The Crow's Nest
205 Main St. Box 940
Ucluelet, B.C.
V0R3A0

Find us on Google Maps



Find us on Facebook

Find us on Twitter


Find us on the Tofino App